(Scroll down for highlights)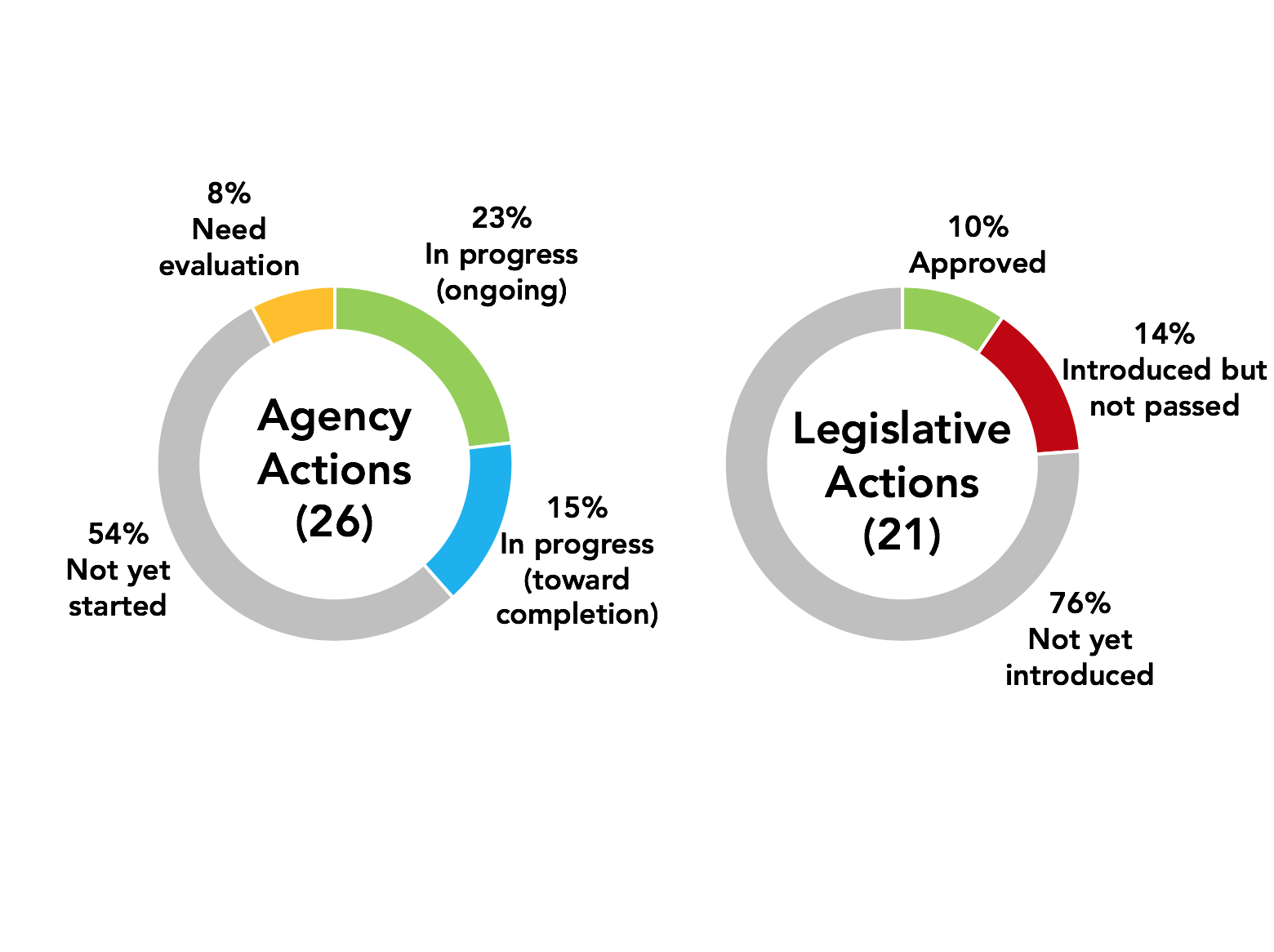 18 months into the implementation timeline, 38% of postborder agency actions have been initiated and 10% of legislative actions have been adopted. Highlights include:
•DLNR Division of Aquatic Resources has joined an international evaluation process that could lead to safe in-water vessel cleaning tools being implemented in Hawaii and elsewhere in the US. (PosPro4.5)
•Initial discussions are underway to increase programmatic stability at UH for the Pacific Cooperative Studies Unit, which administers important gap-filling projects such as the Invasive Species Committees and Hawaii Ant Lab. (PosPro1.5)
•The Hawaii Department of Agriculture made permanent a rule to prohibit the movement of soil and ohia products from Hawaii Island, to minimize risk of spreading the Ceratocystispathogen that causes rapid ohiadeath (PosPol1.3)
• The legislature provided funding for a number of important postborder biosecurity issues, including: planning funds to develop a new HDOA Biocontrol Research Facility ($180k in 2018), a large boost in 2018 to watershed fencing funding, and stable funding for the HISC, now part of the recurring base budget.
Remaining postborder needs by 2027 include:
• Increase funding and stability for Watershed Partnerships and Invasive Species Committees (PosPro3.3)
• Construct new biocontrol research facilities at the HDOA Plant Pest Control Branch, following the production of a development plan produced with funds provided in 2018 (PosTifs2.1)
• At UH CTAHR, hire four agricultural diagnosticians for insect & disease response (PosTifs1.14)
• At HDOA Plant Pest Control Branch, hire 20 positions to meet current control needs (PosTifs1.2)
• At DLNR DOFAW, hire 45 invasive species techs statewide to protect natural areas. Requested in 2018 but not yet approved. (PosTifs1.10)