The ʻōhiʻa tree, Metrosideros polymorpha, is the most bioculturally important tree species in Hawai'i. The backbone of Hawaiʻi's native forests and watersheds, it covers more than one million acres statewide, and is a foundational element in Hawaiian traditional knowledge systems and cultural practices.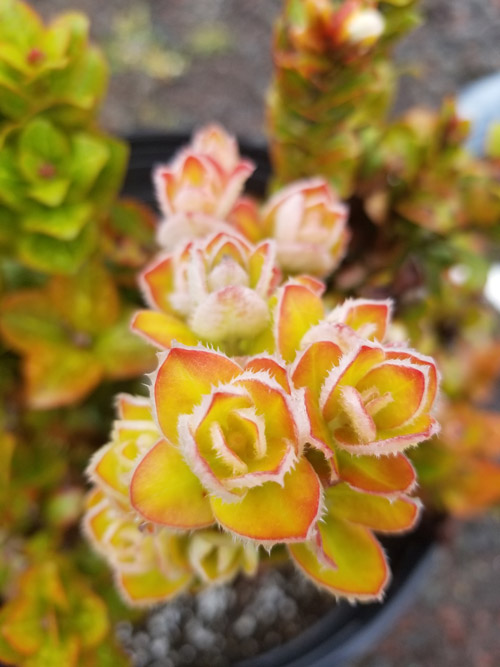 ʻŌhiʻa has been steadily disappearing from our landscape due to land-use changes (deforestation and development), expansion of invasive species, diseases such as the Puccinia rust, and most recently the Ceratocystis fungal wilt (Rapid ʻŌhiʻa Death or ROD), which represents a potentially devastating threat to the health of our forests statewide. In the face of ROD and these other threats, the need for public awareness and support of the conservation and protection of our ʻōhiʻa forests is great.
Ulu Lehulehu – Million ʻŌhiʻa Initiative bridges science, culture, and community to develop and strengthen people's relationships with and create vibrant landscapes abundant in ʻōhiʻa through four integrative approaches:
K-12 classroom and field-based biocultural education, community outreach, native forest restoration, and urban forestry.
By connecting communities with ʻōhiʻa, Ulu Lehulehu seeks to inspire Hawaiʻi's communities to be aware, responsible, engaged, and motivated stewards involved in the conservation and protection of the natural and cultural resources of our island home.